1
3
4
5
6
7
8
9
10
11
12
13
14
21
20
19
18
17
16
15
22
23
24
Authorship&
Interaction

Work Calendar
The numbers function like pages as well as following the order in which the module runs... So if your click on a date it shows you what i did on that day... It moves in chronological order up to my final piece...
Dreamweaver Workshop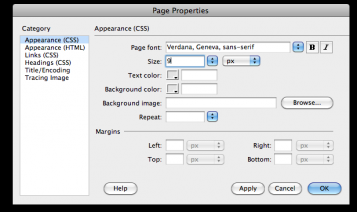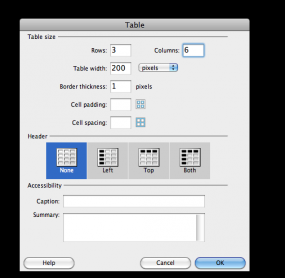 Dreamweaver Session - Open Page properties, and you will be able to(like in Hotglue) manipulate the content of the page, except here this code will apply for the entire website... In this instance I have set the font size of the entire website to be '9' and the typeface 'Verdana'...
Dreamweaver Session - This is the website created in the session... simple web page with a gallery... The buttons are just hyperlinked text.. Buttons will highlight blue when clicked... To view file go-to Authorship and Interaction CD...
Dreamweaver Session - Placing Images in a table as opossed to without causes the images to re_align themselves within a page when you zoom in... This means that if you zoom into a page with several images, you wont have to scroll sideways to see them, because they will re_align themselves horizontally...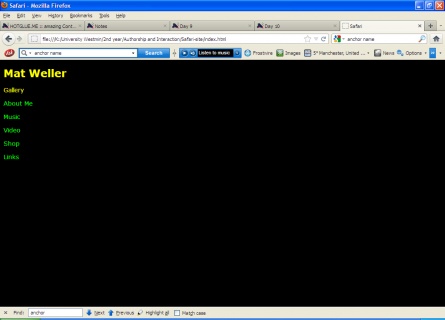 9

2

a:link > div {color:#000000;} a:visited > div {color:#111111;} a:hover > div {color:#FFFFFF; background-color:#333333 ! important;} a:active > div {color:#000000;}