1
3
4
5
6
7
8
9
10
11
12
13
14
21
20
19
18
17
16
15
22
23
24
Authorship&
Interaction

Work Calendar
The numbers function like pages as well as following the order in which the module runs... So if your click on a date it shows you what i did on that day... It moves in chronological order up to my final piece...
6
Browser based

Hotglue Tools - To access web-design tools on hotglue, just simply click once on a page... Clicking once will open the tools that allow you to create a text box, upload a file from your computer, embed a webpage and embed video files (youtube,vimeo)... The tool are simple to use, and require no specialized knowledge to use, they make use of what is already quite common in our everyday lives... This allows new users without any programming language to create a complete website without having to write an of the code...
Hotglue Tools - To activate the second set of tools in hotglue, simply double click... This set of tool allows you to manipulate content on the page and add New pages, color of the page, add new pages etc... It must be noted that there is no instruction manual for hotglue (well there are instruction videos, but it takes too much time), its designed to be a 'learn as you go' system... a useful feature pointed out by my colleague(Ashely De Souza) is the undo button, it is shaped as a clock... It allows you to return to a previous time in your hotglue...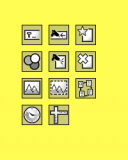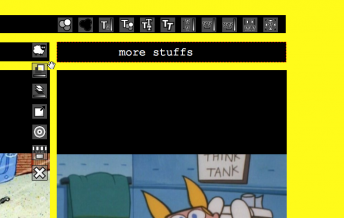 Hotglue Tools - This set of tools is not activated by any special command, just simply click any object you have uploaded onto the page... this set of tools allows you to manipulate an object... the tools are divided into horizontal and vertical... The hozitontal part deal with manipulation of text, e.g typeface, kerning, etc... the vertical set allow manipulation of the actual object itself, e.g. change the opacity of the object, clone object, bring object to front, or to back etc....

2

a:link > div {color:#000000;} a:visited > div {color:#111111;} a:hover > div {color:#FFFFFF; background-color:#333333 ! important;} a:active > div {color:#000000;}