1
21
3
4
5
6
7
8
9
10
11
12
13
14
21
20
19
18
17
16
15
22
23
24
Authorship&
Interaction

Work Calendar
The numbers function like pages as well as following the order in which the module runs... So if your click on a date it shows you what i did on that day... It moves in chronological order up to my final piece...
2
Telling Tales and Playing Games
Note_Taking Exercise - The aim of this exercise was to create a set of notes that could be used by someone else to help them understand the essay... I have basically created a colour system which allows someone to identify key elements and useful notes..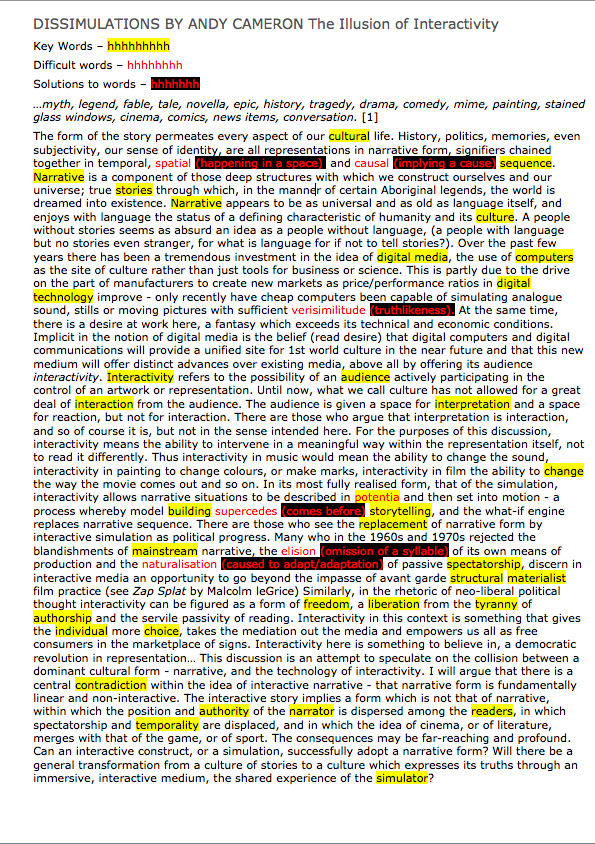 a:link > div {color:#000000;} a:visited > div {color:#111111;} a:hover > div {color:#FFFFFF; background-color:#333333 ! important;} a:active > div {color:#000000;}